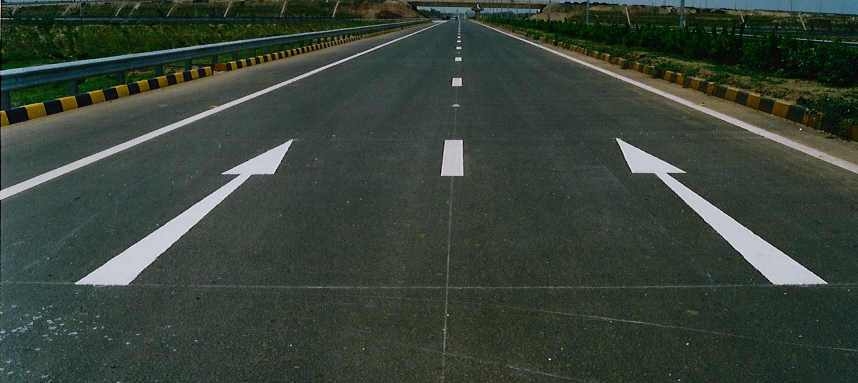 We entered into the world of road safety products by venturing in to road safety products and Road Marking industry in the year 1988. In the year 2006, we have expanded our operation into manufacturing of Thermoplastic Road Marking Materials with a production capacity of about 300 MT per month, which gradually increased as demand grew. Currently we are producing 1200 MT per month which utilizes 70% of our installed production capacity. We are an ISO 9001: 2000 Company certified for all areas of operation.
QUALITY
Automark is wholly committed to build and sustain itself as a Road Marking organization where quality shall be the hallmark of every aspect. The quality control department consists of well equiped laboratory managed by a competent team who are engaged in the inspection process right from procurement of raw materials to final execution of contracts.
Our maximum attention is paid to upgrade our skills, quality system and manufacturing facility to achieve consistent product quality and customer satisfaction.
QUALITY POLICY
We have a qualified team which is dedicated towards quality. With the help of a systematic process orientation, focus and commitment, enables us to turn out products with a guarantee of absolute quality. Automark is dedicated towards total customer satisfaction, timely execution of contracts, optimum cost in the manufacture and supply of Road Marking Materials. We are committed to achieve this goal through training of employees, continual improvement of processes & quality management systems. We are an ISO 9001: 2000 certified company.
QUALITY ASSURANCE PROGRAM
Our quality assurance program involves the following :
Implement quality management systems
Process capability study
Process inspection in all stages
Solving customer complaints
Corrective and preventive actions
QUALITY CONTROL
Research & Development and Quality Standards
Our very presence in the Industry for past 22 years has helped us to develop our brand on technical front. In the manufacture of our products we follow the major quality standards of the world including M.O.S.T, BS 3262, BSEN 1871 and AASHTO M - 249 -79 (1990).
Enhance Product Quality
A good quality product is the foundation for a good brand. As mentioned above, we have the ISO 9001:2000 certification. Products manufactured by our Company meet the quality standards of BIS. We believe that consistency of quality products can only be achieved by process orientation.
In India the Indian Roads Congress (IRC) and the Ministry of Road Transport and Highways(MORTH) have laid down the standards for Road Marking; We also manufacture our product as per major International Standards like BS (British Standards), AASHTO (American Association of State Highway and Transportation Officials), BS EN (British Standards – European Union), and export it to International markets. We at Automark follow the best international practices & standards for Road Marking. We capitalize on our experienced management team and our dedicated workforce.