Aquastripe IS : Water borne Acrylic Road marking Paint
Total Views |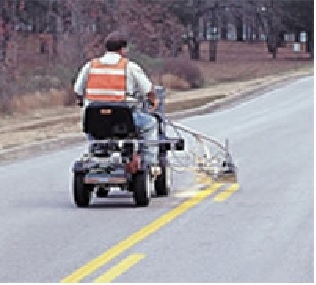 Aquastripe IS is a Single pack, High solid, fast-drying, durable, Waterborne Acrylic Road marking Paint for application by cold paint spray machine, brush, or roller.

It can be used on bitumen, concrete, chipseal, and over the previous coating.

Aquastripe IS is fast drying and quickly dries to a no-track condition in less than ten minutes.

AQUASTRIPE IS is environmentally friendly and requires no organic solvents.

Aquastripe IS conforms to the IS 164-1981 specifications.

Available in White, Yellow, and Black. We can manufacture other colors on request.

Technical Data Sheets and MSDS are available on request.
Product Files